Pictured here is the vehicle that started it all. On April 24, 2018, Dave Auble had just put a brand new set of rear tires on his Yamaha Kodiak 450. Dave was hauling a trailer around his property with the ATV as he does so often. While backing the vehicle into a precarious position, the trailer jack-knifed and punctured the sidewall of the tire, rendering the brand new tire worthless. 

After overcoming some understandable disappointment, Dave began pondering how he could turn this unfortunate event into a positive. A few hours later, Dave had removed the punctured tire and cut pieces of the fresh tread off the tire with his oscillating saw. Dave then began gluing those pieces back on to an old tire with various adhesives he had laying around his shop.

Fast forward a few months and Dave and his son Andy had performed extensive research on the rubber and adhesive industry. After countless tests while working with a specialized adhesive manufacturer, the GlueTread formula had been finalized and GlueTread was made available to the public as the first ever solution to external sidewall repair!
Mission Statement
Here at GlueTread, we strive to make off-road vehicle owners safer and more self-reliant while helping them save money and reduce unnecessary tire waste. We do this by continuing to innovate ways to extend the life of off-road tires.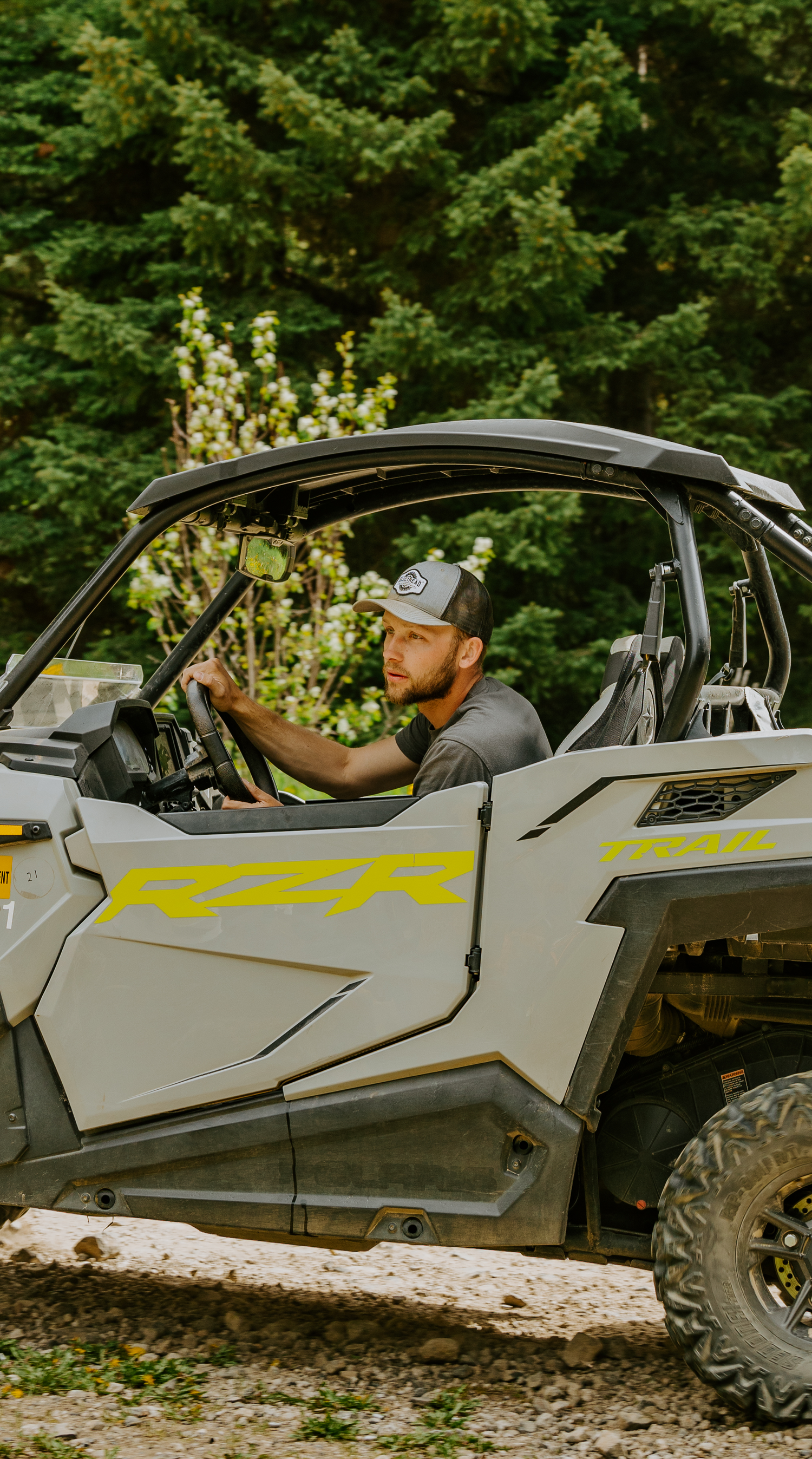 About Us
GlueTread is a family owned business that was quite literally started in our garage. The Auble family grew up riding ATV's, using farm equipment and enjoying the outdoors together. When the opportunity was presented to start a business around these passions, we hopped on it! 

Everyday, we work together to bring products to market that will make your off-road experience safer, more enjoyable and more affordable while trying to reduce the number of tires that end up in a landfill.

Dave has a professional background in engineering and he's not new to running his own business. Andy's background is in product development where he worked with a team in Salt Lake City, Utah bringing products from concept to shelf in big-box retailers, like Lowe's and Michael's Craft Stores.

We pride ourselves on our ability to solve problems within the industry, so if you have a patch style tread or a new problem for us, don't hesitate to reach out!!